It has been ten years now since Google introduced its Google Maps, and since then, more and more options were developed besides just finding locations or getting from point A to point B. How many of them do you use? We are offering ten features that will help you become GMap Expert.

1. View locations you have previously visited
This option was launched back in 2015 and provides a list of locations you've been as a log on your smartphone. To view it, go to www.google.com/maps/timeline or, if you use your smartphone, go to application menu and select Your Timeline. Probably not everyone will find this feature useful, since a record of visited locations, recorded daily, can be also considered as downright breach of privacy. You can disable it, just press on cog icon and select Pause Location History. You can also erase all of the records Google saved up until now.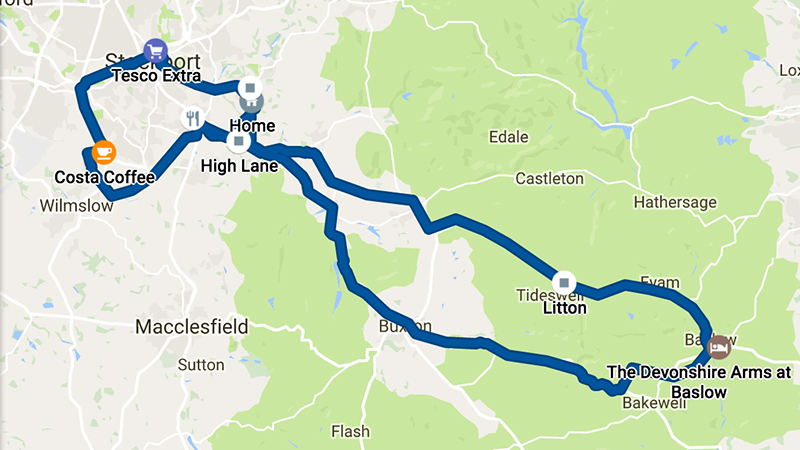 2. Go to Google Maps using Google Now
The advantage of Google Now is that it incorporates every aspect of Google, including Maps. With Google Now you can use voice command and ask questions like "What is the distance between Ft. Lauderdale and Miami?" or even "Where's the nearest gas station?"
Google now lets you look up pretty much anything using main Google search interface. Just say "Directions to St. Augustine" and you will get directions on your screen. As long as your question sounds like a search, Google Now will find a result in Google Maps.

3. Gain advice from the residents
If you have downloaded Google Map application, you can use Explore option in Google Maps. Check it out to find lots of cool features, like selecting searches by events or by the hour, and even get advice and comments from those, who live there.
Supposedly, Google uses its Local Guides to get this kind of information. Nevertheless, it can be extremely handy when you're in a new place and would like to use your time delving into the local life.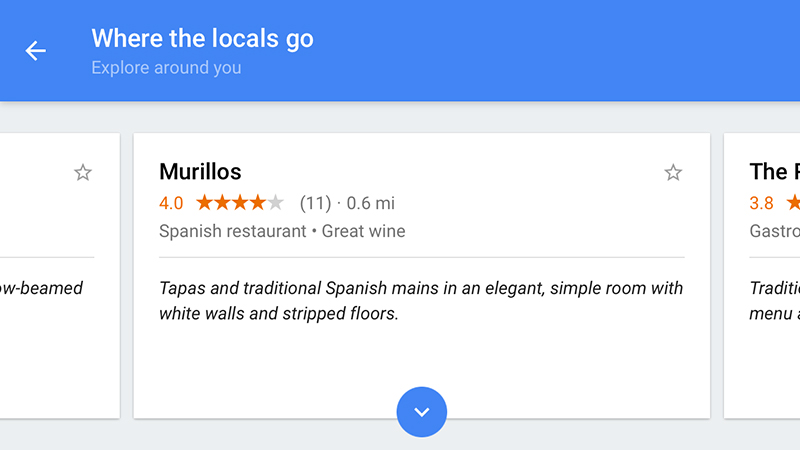 4. Always drive with Google Maps
We all know GMaps' navigation with turn-by-turn directions, but did you know that Google is incredibly good at predicting traffic? In the main application menu on your smartphone, select Start Driving and get on the road.
What is the reason? It will not only provide live traffic and incident data on the road regardless of your final destination, but it will also find a faster route to avoid traffic jams.

5. Initiate directions home with just one tap
Google Maps application for Androids has a unique tool, which allows you to initiate directions to a particular location (for example your home) with just a tap, and it doesn't matter where you're at right now. Go to widgets directory by pressing and holding on any empty space on your home screen and choose Directions 1x1 below "Google Maps". This will bring up the option to enter an address and the means of transport.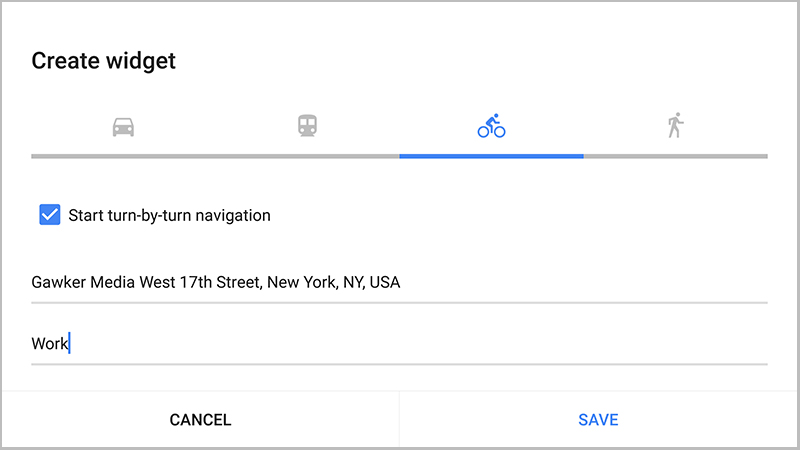 6. Use compass mode
Compass mode is one of the primary tools GMaps has to offer (so as Apple Maps), but not everyone is aware of it. To activate it, tap twice on "My location" button.
This mode will orient the map on the screen in the direction you're moving (thanks to the magnetometer in your smartphone). It is especially useful when you're in unfamiliar area trying to get to a certain destination.

7. Use Google Maps even without internet connection
I think we all know about this feature, but if you haven't, here it is: your phone is able to cache maps and use them when there is no internet. This can be very beneficial when you're in a rural area or overseas, where using internet on your phone becomes expensive.
Of course, it won't provide updates like live traffic data, however, you will be able to use directions. To cache the maps, go to application main menu and select Offline areas, click on bold plus sign and choose the required map or a specific locality.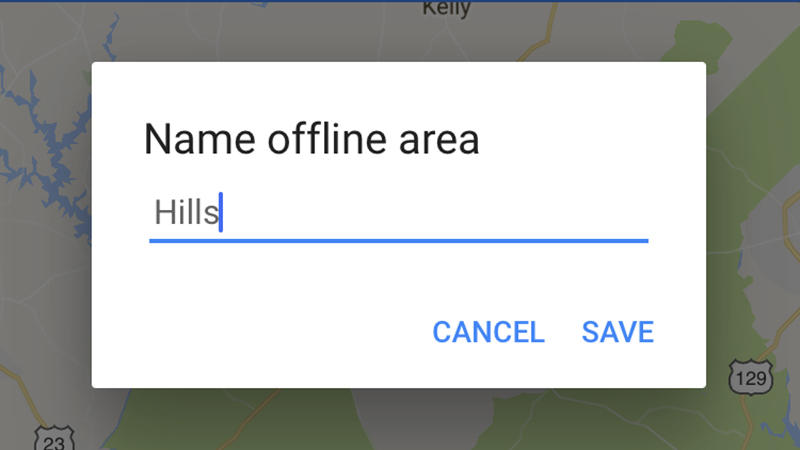 8. Label locations the way you want
Rather than look for a full address every time you go to your new buddy's house, give it a name and locate it in GMaps in a snap. You can add your own label to any location – they will show up on your map, "your places" screen and also in search suggestions.
To add a label, find the exact address and drop a pin by holding that location on the map. After that, tap "Label". For locations that already have names, go to places' page, select More and choose Add label. These unique labels will show up only on your maps.

9. Leave your comments for other users
Just like others provide comments to help you choose the right hotel or a great restaurant in a new area, you can help those, who will follow your footsteps. Whether you use computer or a smartphone, if you frequently provide reviews, you can earn a Local Guide badge.
Google rewards Local Guides for helping GMaps. They get special perks like early access to newly developed Google features or added Google Drive space. You can also share pictures of interesting locations and Google will keep you updated as to who has looked them up.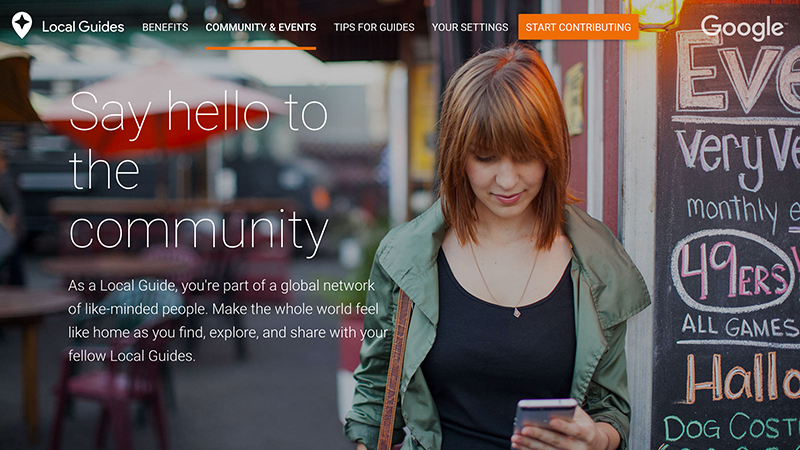 10. Correct errors on the map

Be a Good Samaritan and help GMaps to correct discrepancies when you find them. Whatever the case might be: an office building is located in a wrong spot or the operating hours of a movie theater are incorrect - edit the errors you find and help other users as well as Google. Drop a pin on the location and click Suggest an edit or Add a missing place. Sometimes Google can request you to validate recommendations, which were posted by other users.

Source: Gizmodo.com